Specialty Products & Accessories
We offer a large variety of specialty products and accessories for your outdoor living space.
Whether you are looking for a barbeque grill or fire bowl, adding a new look with barn siding or wood slabs, or just wanting to spruce up your place with an engraved stone address, statuaries, or decorative panels, we can help you! We have a variety of high-quality products and unique and specialty items to make your living space look great!
If you don't see what you are looking for, just give us a call toll free at (888) 558-5279. We carry so many items that it is impossible to list them all.
---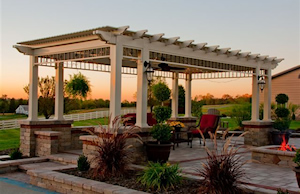 Pergolas
Many people are adding a pergola to their backyards, to a patio, a deck or near a pool. Not only do these structures provide shade, they add a beautiful architectural design to your outdoor living space.
Attached Pergolas
Detached Pergolas
Pergola Kits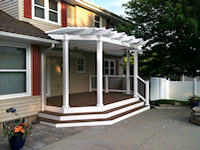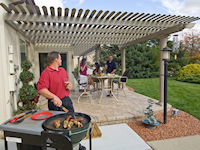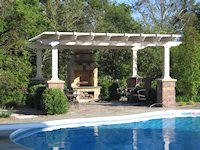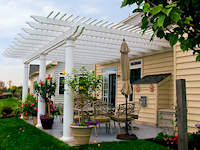 ---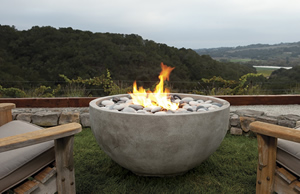 Fire Bowls & Pits
Fire Bowls
Fire Pits
Recycled Glass & Pebbles


Exotic Pebbles & Glass offers a wide range of stunning fire glass options that can help spruce up a fire pit or fire place.
---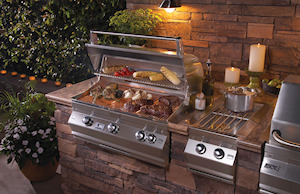 Grills & Accessories
At Double A Lawnscaping & Supply, we offer a wide variety of gas, wood, and charcoal grills and accessories such as stainless steel doors, drawers, etc.
Barbeque Grills
Gas Burners
---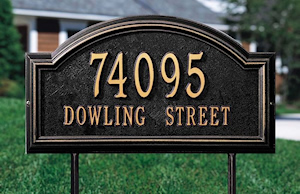 Address Signs & Engraving
Get custom engraving done on a stone of your choice ( limestone, granite, field stone).
Stone Addresses
Mailboxes
Metal Signs
Engraving Services
---
Outdoor Decor
Decorative Screens & Panels
Flag Poles & Flags
Statuaries
Chimes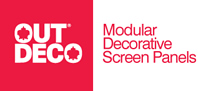 OutDeco offers decorative screens and panels that are beautiful additions to your living space. These products are unique and artistic in design and excellent quality.


Music of the Spheres offers beautiful wind chimes that are extremely durable and are handcrafted one at a time with the highest acoustic quality possible.
---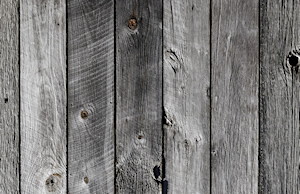 Wood Siding & Slabs
Pictured is vintage barn siding that is repurposed for rustic and modern designs for both interior and exterior use.
Barn Siding
Barn Beams
Wood Slabs
---